The Kickstarter
Crazy to only think there is 12 days left till Kickstarter! If you haven't yet, click on "get notified" to know when KS goes live, as that will greatly aid us in having a successful launch!
We will be having a Kickstarter trailer that will go live on the 13th. You can watch it with the community when it goes live, so keep your eyes open in our discord and twitter to hear about it when the trailer drops.
So you might be curious as to why we are having to go through crowdfunding for mythren. I will share with you our "Why Kickstarter?" section from our KS page to try and explain better!
"Small Leaf Studios is a small group of independent developers who have been working on Mythren entirely in their free time. Jon and Corey started working on Mythren back in December of 2018 and since then we have grown as a team. Due to the nature of working in our free time, rather than full time, we have a revolving door of active developers. We do however have a small active core group of developers who have been working hard to prepare our vertical slice and this Kickstarter campaign! They have put in many hours of work in a week and have put their own resources towards making sure we are at the best place possible for this Kickstarter."
"All money spent so far has gone toward various development tools and this Kickstarter through promo art and marketing."
"Funding from Kickstarter will go directly towards reducing the workload on our core developers by outsourcing things like marketing, social media, and hiring extra freelancers. This will allow us to spend more time on the aspects of the game we are best suited for."
"Kickstarter also helps to prove this game is something people want, and puts a hard number behind that fact. This will make securing a publisher much easier for our studio."
Progress
The team has been working hard on many aspects of mythren to prepare us for the Kickstarter and bring a much needed visual and technical update for the Kickstarter Trailer!
Zane has been updating the Tokapa (zone 1) environment, shifting the colors to be more unique from the other areas in the game, and also updating textures and models to better fit in with what's seen on the home island!
Here's a look at both of those: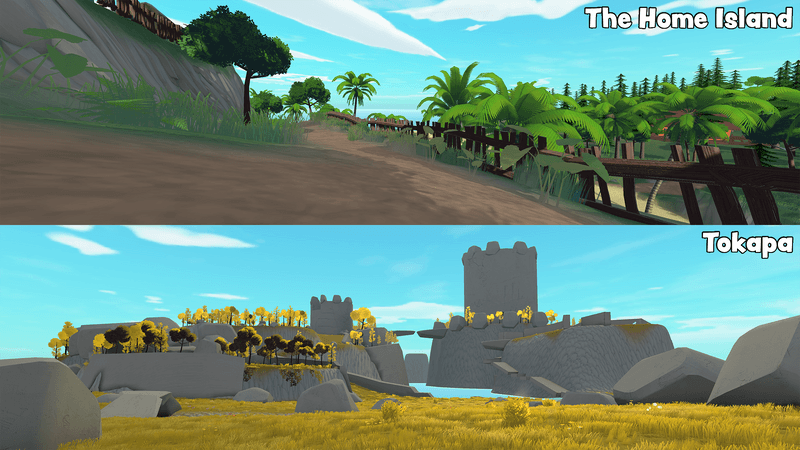 Also, he has been working on a modified slice of Tokapa for a new combat arena which will make its proper debut in the trailer. Speaking of the trailer, he's been working tirelessly on Kickstarter and finished up the rough trailer earlier into this month. All of us on the team can't wait to share this trailer with you, as everyone has been working hard on it!

Jon has updated our combat system to load much faster than ever before! This has the added benefit of keeping consistent lighting between the combat arenas and the overworld they are based on. He's also been updating animations for Kaiya and making 2 entirely new animations for her.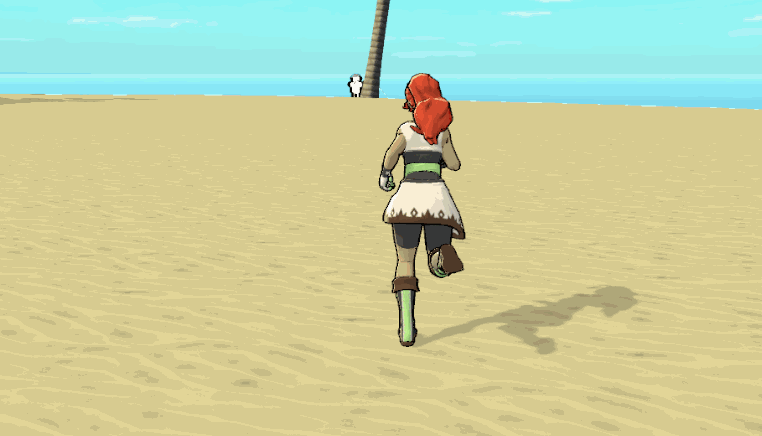 Micah has been helping Zane solidify the pacing for the trailer and its contents. He also added in the mythren section into the website which, if you haven't given it a look yet, contains longer descriptions for each mythren that we couldn't otherwise fit into a single tweet. These will be constituted to be updated with each new mythren along with old mythren getting updated descriptions to fit the longer format they can hold!

Mejonat has been focusing on polishing music that will be featured in the trailer to ensure everything sounds great for the trailer.

Drake has been working hard on a combat focused promo art for the Ks campaign, as well as finishing up all the mythren designs we plan on showing by the Kickstarter, those being Deathstep and Psiguy. Also, hes been working on developing what the move kits for multiple mythren will look like and their playstyles.

Javon has been working on fleshing out the many cultures you will meet in Morai along with working on further fleshing out the cultures found in Morai and furthering the narrative development for each month inside of Mythren. This helps ensure that our narrative themes stay consistent throughout the game.

Aidan is currently working on a new camera feature to use as a dev tool to allow for more custom shots for the trailer. Also, he has finished up the core of the new movement system for Kaiya and will be squashing any bugs that are discovered as we test levels and rework platforming sections to accommodate the new system.
Community
On Twitter, we shared the loveable pyromaniac Ferrlit.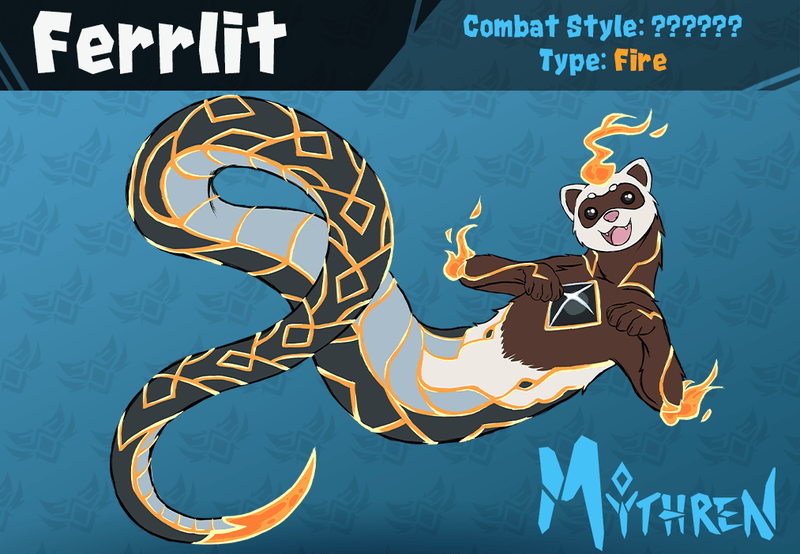 We held our first Community Challenge, which was to make your own Raddapus Chroma! The dev team voted on their favorites after words and the chroma made by "The Beenix" won the vote! In particular it was their "Blackthorn Rose" Chroma that they had made!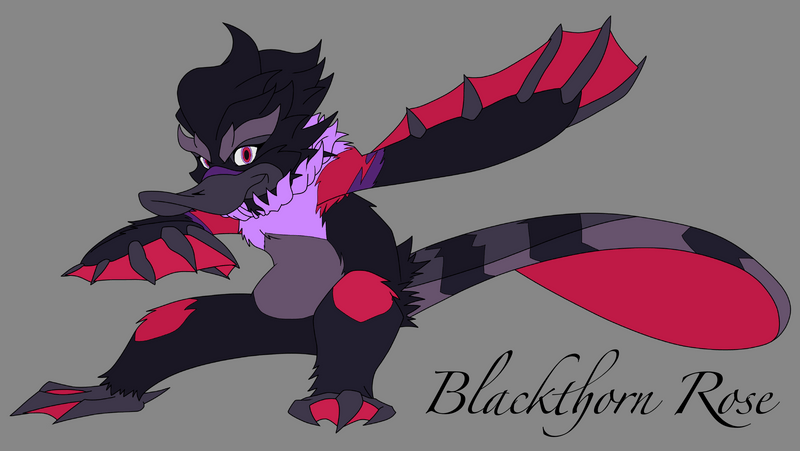 Now it's your turn to vote for a chroma to make it into the game! exact details on how this will be handled have not quite been figured out yet but once they are we will annouce it in our Discord!

We will be having a second newsletter this month covering how the Wild Isle functions in Mythren and what to expect to see and do on your visits out on the mysterious islands down South of Cochant and the Home Island.

Zane, Drake, and Jon will be joining Gym Leader Ed once again on his podcast! If you have any questions you want to ask us, I would suggest joining his discord and posting your question in his #questions-for-mythren-devs channel.

We will make sure to keep you updated when the podcast goes live via our discord and twitter!
Thanks for reading, and we'll see you on the 13th for the Kickstarter!