Vertical Slice Progress
As you might have noticed we have been quite the past month, we are shifting to more monthly based info drops for now to help lessen the load of social media work I, Zane, have to do as a community manager. Instead I'm focusing on working on the game more. Which I'll get into what I've been up to in the progress section.
The Team has been working hard on the Vertical Slice bringing new updates and changes to our levels and systems. Outside of that we've been doing a bunch of backend post Kickstarter stuff, such as working on getting Backer Kit surveys which you will be getting soon.
Progress
Zane has been working on updating player movement and the feel of the jump and slide respectively. He's also been updating sections of the tutorial level of the VS to make early sections more interesting while you walk to your early and basic objectives.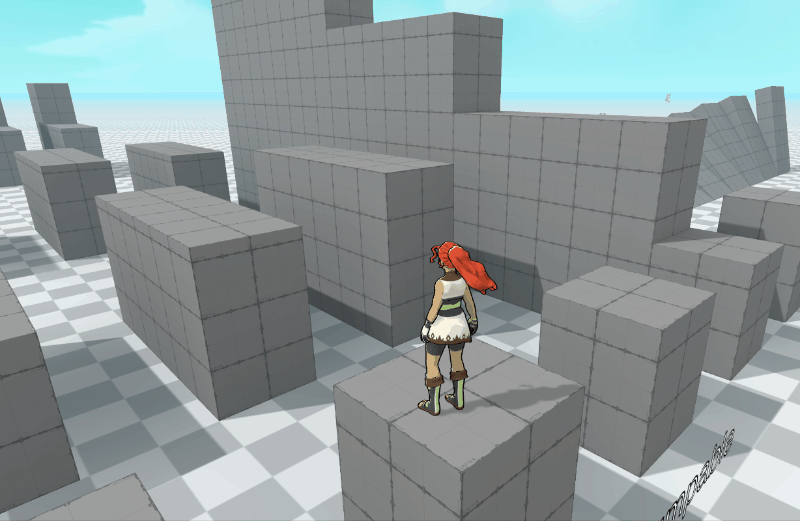 Jon has updated and created a few animations for the player movement such as the jumping and landing animations. As with most animations on characters these are early blockouts of it to get a better game feel before we lockdown how player movement works.
Drake has been continuing work on Kai and Scowl's evolution. We've been iterating through the various designs on Kai and have landed on a direction we are all happy with.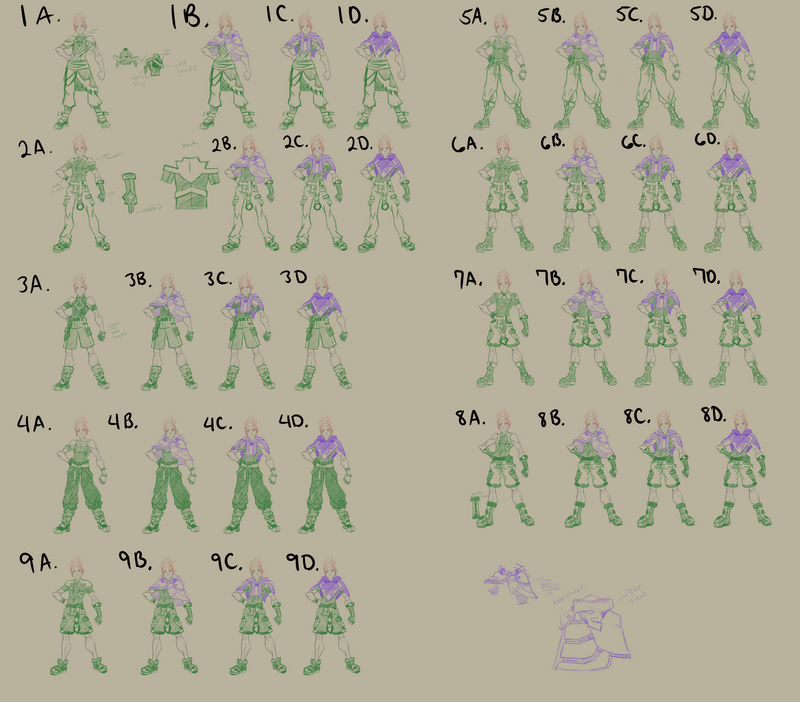 This design has callbacks to Kaiya's design while keeping a more masculine and male take to the design. We are looking to aim more towards design 6 but with design elements from 7 as well 8 and then the shoes of 9. We have yet to pick out any particular mantle design, but we are leaning more to one similar to Kaiya's. We can't share much about the Scowl evo but it has been progressing well.
Javon has been working further on developing the plot.

Aidan has been working on giving building/upgrading training objects on the homeisland a much-needed visual upgrade.

Mejonat has created a mysterious track for the tutorial level to help set the mood when making your first accidental visit to the Wild Isle.

We've welcomed onboard another new team member to help us out on the vertical slice with UI. Jeremiah is a friend of Jon's and has worked with him on games before. So far, he's been working on updating some of our placeholder ui we've had around in the game for a while. While still mock-ups and the early design phase here's a glimpse of what he has been creating!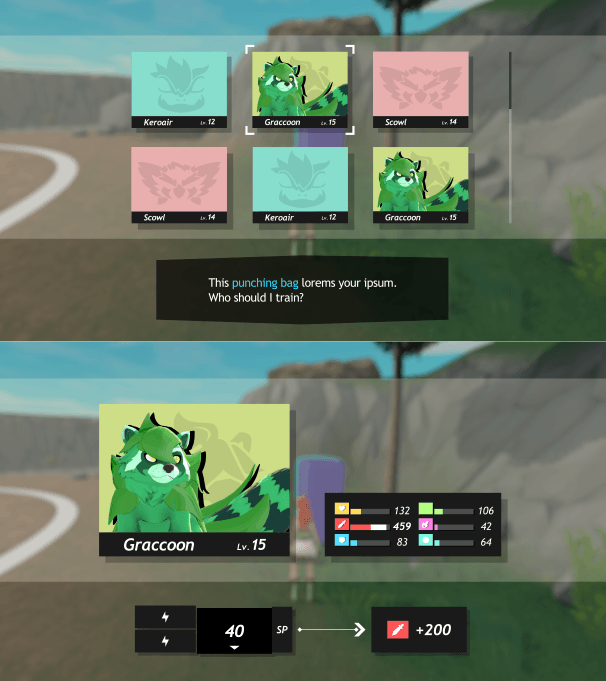 -What you see here is an early version of the Training Object UI and Mythren Selection UI for the training objects. We still have a handful of design problems to figure out but it's for sure getting there.
Community
Abomi Nation has released a demo on steam and a trailer announcing their release date of July 29th! If you have time, we suggest picking up this game if you're interested in a rouge like take to the monster taming genre!
Thanks for reading, and we'll see you next month on the 2nd of August.