Post-Kickstarter
As most of you reading this will know, our Kickstarter was successful! We can't say enough how much we appreciate all of you for supporting us and we can't wait to deliver an awesome game for you all.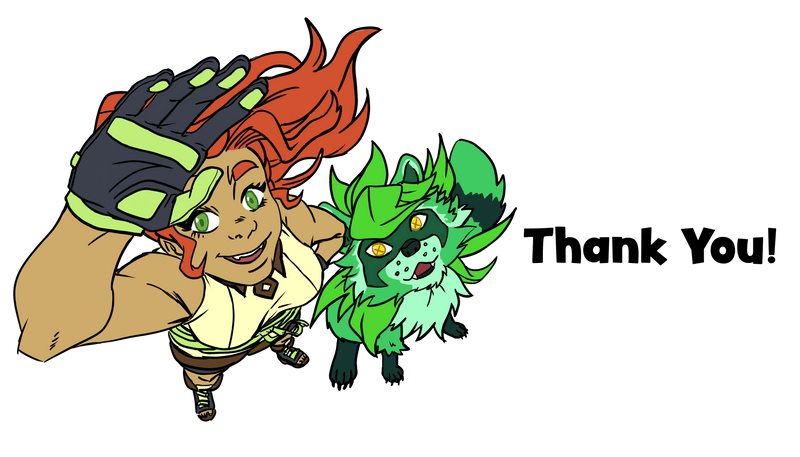 We've been doing a lot of project management which will allow us to scale up as we add new freelancers to the project down the road. We've added a producer to the team, and though the team is taking a bit of a breather post-kickstarter, we've got big plans! Beyond that we've been working on finalizing shipping details / final costs for physical rewards before we send out BackerKit surveys, and making sure we're handling our taxes.
As stated before the Wild Isle newsletter is still planned and we will make sure to keep you updated through our Discord before this focused newsletter goes out.
Progress
This month has been a lot of backend work, but the next newsletter should have some more visual goodies!
You may have noticed our social media has been a bit quiet, our community guru Zane and Web Developer/Video Editor Micah have been on a well deserved vacation, and are gearing up to start again this month!
Jon has been working on scalability. Unfortunately this doesn't have any fancy visuals, but it's a key component to growing the project in the long term. The battle system will be getting a big update over the summer that should allow for an easier time setting up networking, and for designers to more easily add Mythren. He's also been getting our new producer named Hallie up to speed on the project, and making sure we're on track to move forward smoothly.
Drake has been working on the male design for our main character named Kai and one of Scowl's evolutions. It's still in the early stages, but we can't wait to reveal him soon! He also has been working on a style guide for the cultures in the multicultural city of Cochant that a large portion of the game's narrative takes place in.
Javon has been working with Drake on the style guide, and continuing to press forward on fleshing out the main narrative of the game. He's been working on some key moments that should feel very impactful!
Aidan has been working on the different Mythren behaviours for the overworld. Currently, each Mythren will have something available on the overworld whether it's for traversal (gliding, swimming, faster movement) or finding hidden items (scouting).
Community
For our second community challenge, we revealed that BottledDucky won our developer vote with his Arcane Graccoon. For the community vote, Dunnakhiin pulled ahead by quite a large margin.

We're excited to put these in the game!
Thanks for reading, and we'll see you next month on the 1st of July!