The Rad Lad Trailer
We're sure you're looking forward to our first character reveal trailer! Later today, we will be releasing the trailer. If you are reading this later, the video will be linked below. Come join us over on youtube to watch the premiere at 4pm CST!
Progress
Zane finished up the RadLad rig, worked on updating the Kickstarter page, and edited together the trailer!
Jon has continued to tune RadLad's combat design, and has been working tirelessly on the short cutscene that plays prior to his reveal.
Micah has been working on adding a mythren section to our website, along with other smaller tweaks and fixes to the website. He also helped out on the audio and editing of the trailer.
Mejonat has been continuing to update old tracks with the new sax, two of which you will hear in the trailer!
After playing through Persona 5 Royal, Javon gained a better sense of what Zane and Jon were looking for in our single player story experience along with having a reference to how we have designed our social simulation side of the game!
Aidan has started working on updating our movement system in the overworld. He has added in sliding down cliffs that are too steep to walk up, a fun slide Kaiya can perform in the overworld to aid in platforming and getting around, and finally Coyote time, a mechanic that gives you a little bit of an extra chance to jump after leaving an edge in the overworld.
Community
This month, expect to see live streams of Zane working on various aspects of the game such as modeling! He will be streaming onto the Small Leaf Studios Twitch account.

We will be having a second newsletter this month covering both the combat and how Rad Lad functions in the game!

On Twitter, we shared these cute Valentine's Day cards made by Zane!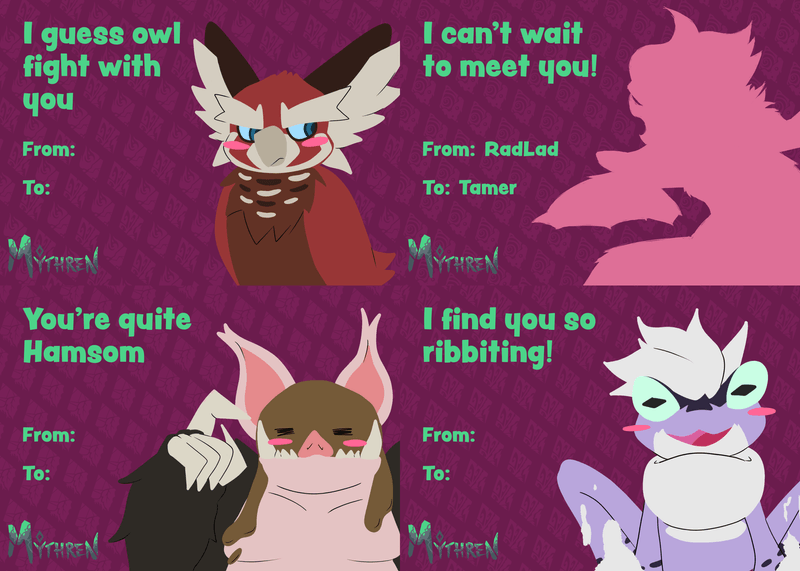 Community memberBerryBandit created this rad Mythren desktop wallpaper.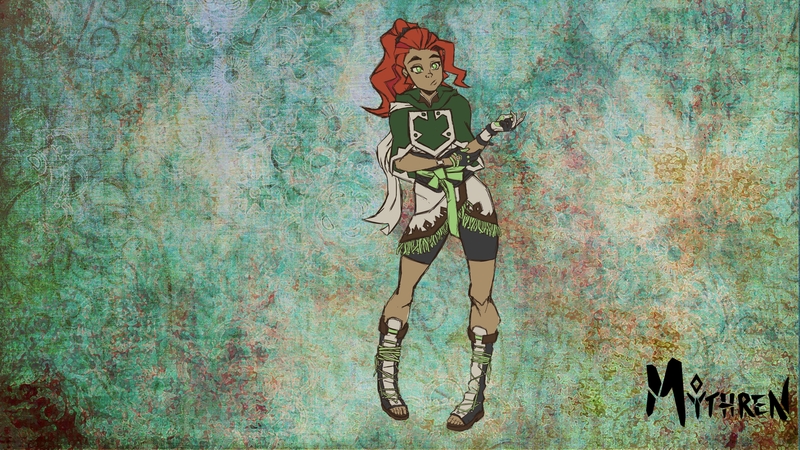 Thanks for reading, and we'll see you next month on April 2nd where we will further go into the upcoming Kickstarter shortly before its launch! Alongside that, here's a look at the Bearlete plush which will be one of our few physical rewards we will be offering!