Ice to Meet Ya
Meet the newest introduction to the cast of Mythren! Scowl has bonded to the water element and his harsh flame of anger has died down and frosted over into a cheery personality, but don't let that fool you! Cross the line with scowl's ice evolution and you might see that the cold can burn more than the heat…..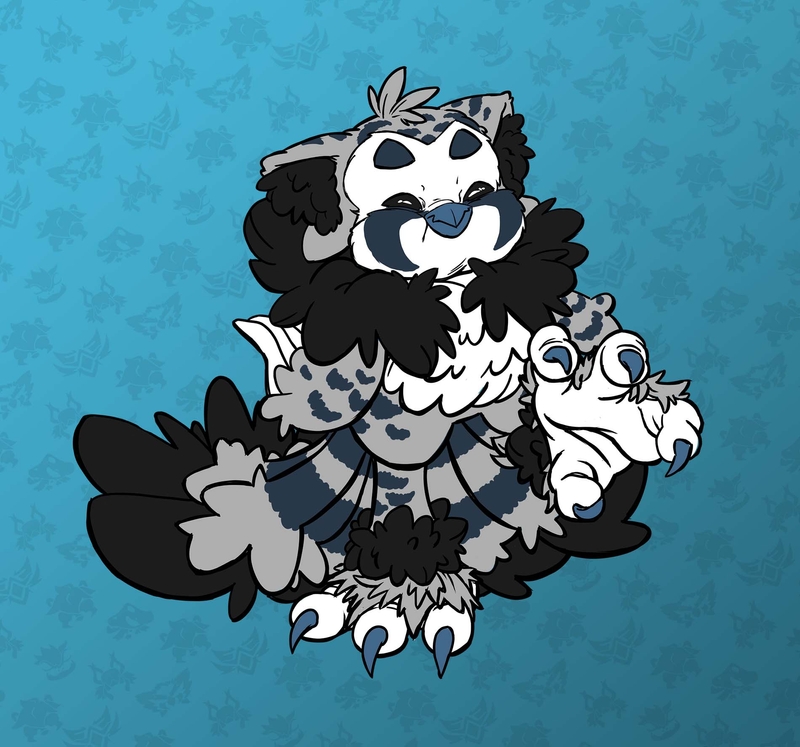 This frosty evolution will make use of Ice based attacks instead of Scowls Fire based moveset.
Progress
Zane has been continuing to note bugs, suggestions, and tweaks based on feedback. He has also been solving ways to speed up the VS levels and making them more intuitive to play given current restrictions unique to the VS.

Jon has been wrapping up work on Vertical Slice by fixing the final bugs we have noted down and adding suggestions and tweaks that have come from internal playtests.
He has also gone quite a bit into project management to set up a workflow that will help facilitate a more stable project moving forward.
Most notably we're looking to automate a lot of our more menial tasks and establish more integration between our current project management software and our team members. This is all to help our combat alpha to come out as smoothly as possible.

Finally, plushie production has officially started! It will still be some time before they get sent out, we will keep you posted as we receive updates regarding their production and shipping.

Aidan has been doing QA work for the demo and helping Jon with updating the project workflow.

Drake has started the final iterations of our unannounced Mythren after meeting with Jon and Zane to gather feedback on the first designs.

Micah has made sounds for graccoon and darkren footsteps. Also, he created for a darkren cry, alert, and seeking to help the player be aware of if darkren are about to chase them or not when they are located out of sight of the player. We do have plans to implement a visual way for deaf players to also know if they are about to enter an encounter or being chased.
Community
We don't have much in terms of community related stuff this month but do keep your eyes out in our discord server for upcoming community events planned for the upcoming year.
Thanks for reading, and boy, it's almost been a year since we've shown off an evolution. I wonder who we'll see next month on the 1st of December!