General
The Vertical Slice has entered a very early playable state and the team is now focusing towards cleaning and polishing up the demo! This is a major step in our development and will bring us closer to getting a publisher and developing the ideal version of the project we want to make!
Also, as a side note, this newsletter marks our website newsletter's first spin around the globe and we would like to say thank you to those who have been keeping up with our updates and supporting us in any means possible either through the kickstarter, coffee, or moral support! Thanks for joining us on this journey to make a game that's unique but familiar to the monster taming genre and here's to another year of newsletters!
Progress
Zane has been watching people play each weekly build this past month and has been noting a bunch of bugs, suggestions, and tweaks that he notices while watching others play. He has been tweaking the two levels you play through according to this feedback and tightening up the level design based on what he has seen players do in the levels and how they approach them.

Jon has become a bug exterminator and has been squashing as many progress-blocking and problematic bugs as possible. He's also been integrating suggestions for additional implementation needed to make the features shown in the vertical slice demo feel fun and solid.

Aidan has continued working on updating the health training mini-game by tweaking aspects of it based on feedback.

Jeremiah has been working on updating the UI found at the end of training mini-games to show how well you did, what stats increased, what social stats increased, and how your Mythren's wellness stats increased or decreased.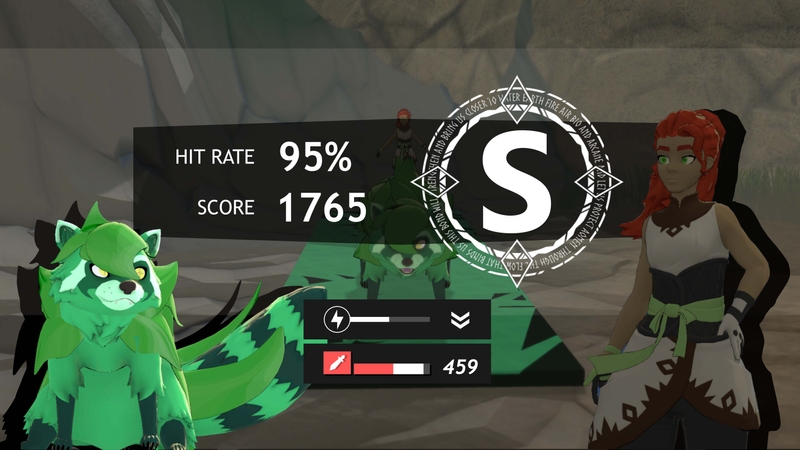 Drake has finished work on updating some of our original keyart to be up to par with the more recent art of the other Mythren and characters. With that Graccoon has been given a slight facelift and some very minor tweaks to his design.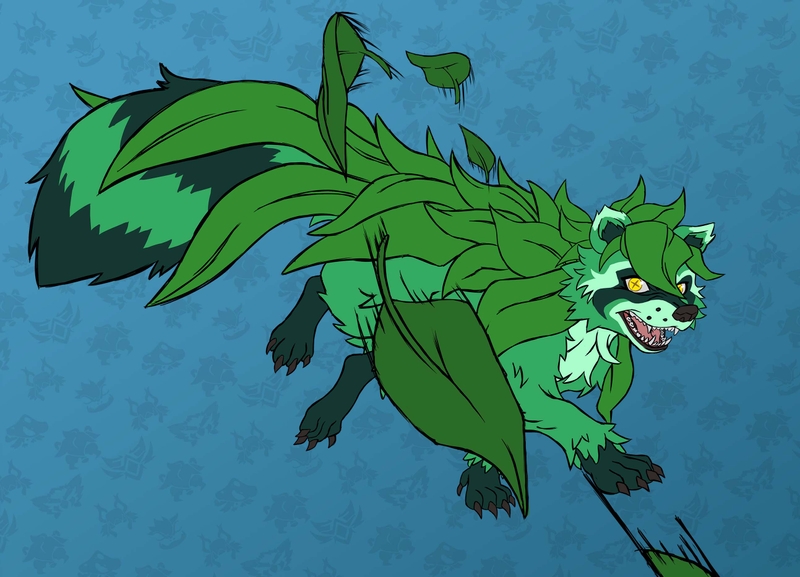 Drake has also returned developing concept art for another mythren we've yet to announce and is currently in the iteration part of its concept design.

Micah has been working on tweaking the environment sounds found on the tutorial level based on feedback and has been setting the groundwork for a system to handle footsteps for characters. Kaiya's footsteps are currently working and now he's working on implementing footsteps for Graccoon and our placeholder galaxy graccoons we have for Darkren.
Community
External Exodus is a monster taming rpg, inspired by the Shin Megami Tensei series, that is a narrative driven game that lets you fuse your monsters together to create newer stronger ones, alongside being able to craft and equip armor and weapons. It will be up to you how you want to create and build your team to survive the afterlife. Consider supporting them if you're into games from the SMT series and love fusing creatures to make new ones!
Thanks for reading, and boy, it's almost been a year since we've shown off an evolution. I wonder who we'll see next month on the 1st of November!