Progress
Zane has finished updating the level for Zone 1 to include more free form level design, where it's up to the player to decide how they will want to reach a part of the level, utilizing their tools and Mythren to do so!

Some of the tools you'll be able to use to explore levels are Kaiya's Jumps, slides, and slide jumps, along with using the elemental abilities Mythren possess. These can interact with the environment via elemental nodes across the map to create new platforming challenges and paths that were otherwise blocked off before.

Jon has been working the finishing touches to the tutorial level and home island of the vertical slice. This includes creating a new UI to display controls as you play, adding combat tutorials, adjusting controls, and adjusting our dialog to display correctly. He has also been implementing some of the UI that Jeremiah has made!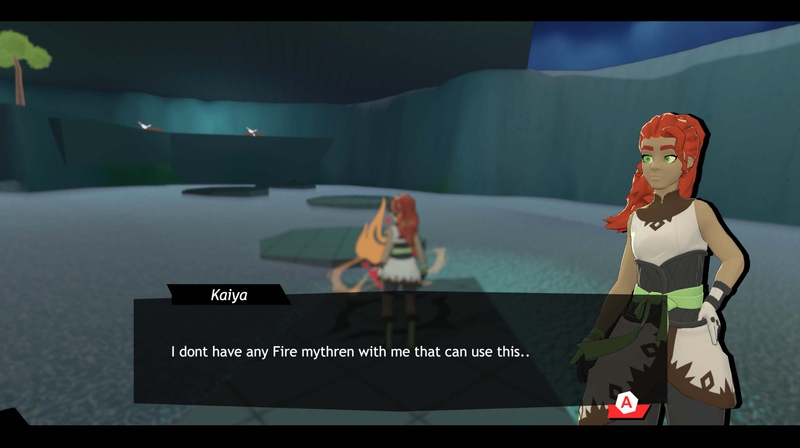 Also, Jon has been working hard on squashing bugs and creating developer tools to make playtesting and level designing go faster! Such as a No Clip to let us bypass sections of levels and to avoid cutscnes.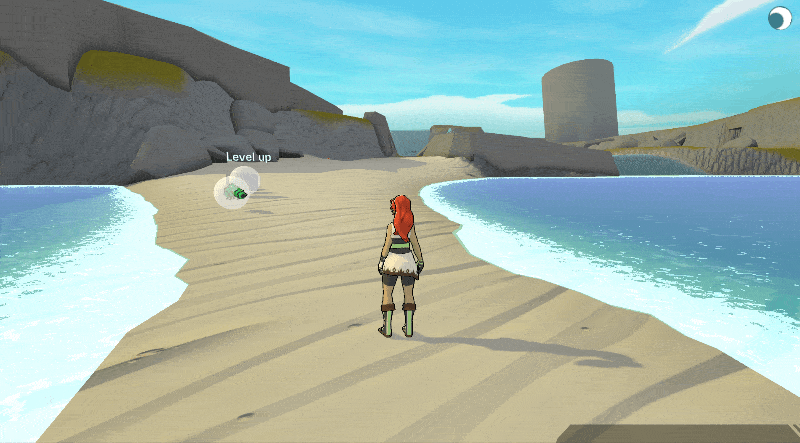 Finally, he's also been laying the groundwork needed to ensure post vertical slice development can go smoothly as we work towards both building out the single-player experience and further developing characters and combat design for the alpha.

Aidan has been working on updating the health training mini-game into a jump rope mini-game that keeps the timing-based design of the old mini-game but makes it feel a bit more intuitive.

Javon has been working on updating dialog found in the VS and also adding additional dialog as we notice places where it's needed.

Corey has been working further on networking and got a movement test working. The next step is to test out a networking solution that will allow for smoother connections across longer distances.

Micah has started work creating some new sound effects for the game, and has added environment sounds to the tutorial.

Drake has given Kaiya a new piece of key art to match Kai's and also be closer to Kaiya's current model. He's also been updating Kai's key art and started work on new key art for Graccoon!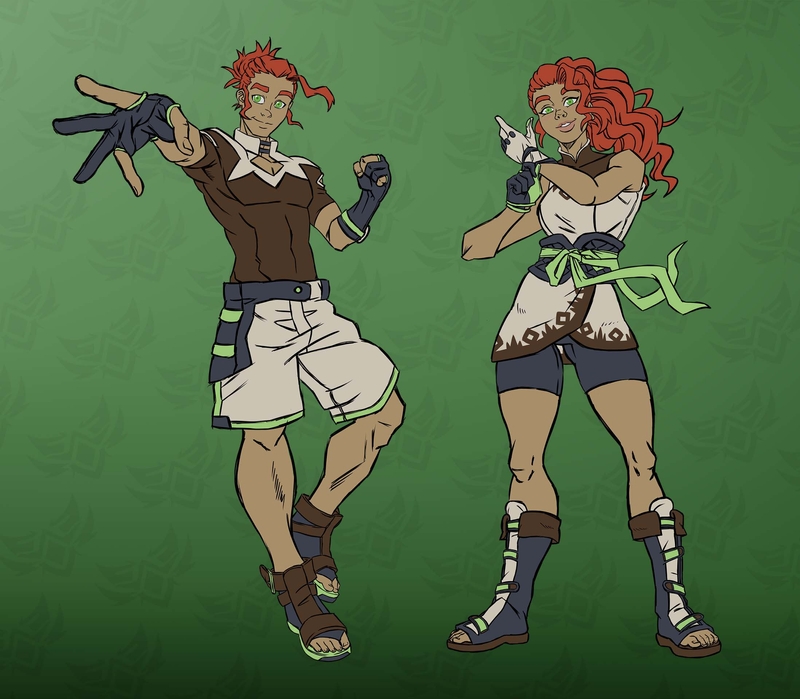 Community
Currently, there are two ongoing Kickstarter campaigns in the world of monster taming!
First is Battle Gem Ponies. A Monster taming RPG set in a world containing various pony your can train and collect! This project is on its final few days, so if you are interested in this game, now's your time to support them!
The second is Untamed Isles. This is a turn-based MMO RPG set in a world of mysterious islands that rise from the ocean containing creatures known as tames, which can be made of 7 various body types to create quite the roster of creatures! This project has 23 days to go. If this game sparks your interest, consider supporting them by backing to help them reach their goal!
Thanks for reading, and we'll see you next month on the 1st of October!